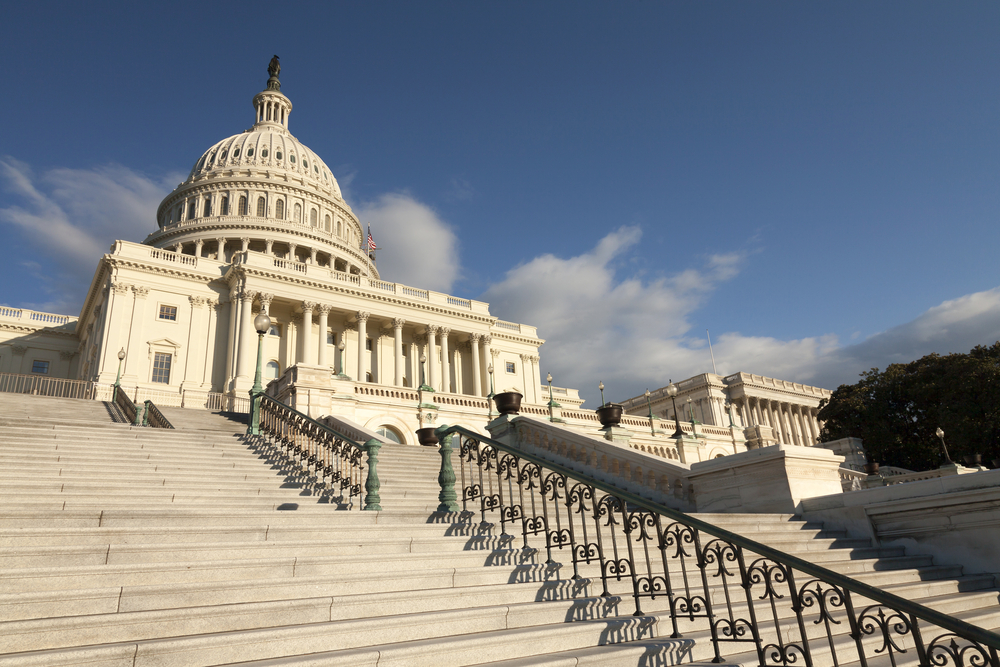 Local 11's Response to Out-of-Work Hotel Employees Sparks Congressional Concern
Since the start of the coronavirus, thousands of California hotel workers have found themselves out of a job. But Unite Here Local 11 hasn't wavered in its commitment to collecting dues payments, even if its members can't afford it. Now, there's congressional concern over Local 11 — and the country's top labor unions — continuing to collect dues from out-of-work members.
In an interview with the Washington Free Beacon, a Local 11 member — who chose to remain anonymous for fear of retaliation — said, "It sounds to me like all they [Local 11] want is the money, and that's it. They don't care about their employees."
He also noted that many members were unable to get in touch with their union representatives during this stressful time: "Coworkers have sent me text messages saying that they couldn't talk to anybody at the union, that the phone was always busy and nobody was answering." Yet, these same members were still expected to pay union dues.
Some lawmakers in Washington, D.C. found the news story alarming. In response, ranking members of the House Committee on Education and Labor, Representatives Virginia Foxx (R-NC) and Tim Walberg (R-IL), wrote a letter to major labor union presidents — including the president of Unite Here — asking them to stop collecting dues from laid-off workers during the coronavirus crisis.
Citing the Free Beacon interview, the letter states: "We are concerned that the continuing collection of union dues from unemployed workers is imposing an additional and unnecessary hardship on these workers and their families—making it even more difficult for struggling Americans to make ends meet."
The letter asks specific questions of the union related to dues collecting, including:
1. Is UNITE HERE or any of its affiliate labor unions collecting dues or agency fees from workers who are unemployed as a result of the coronavirus pandemic?

2. In total, how many workers currently unemployed as a result of the coronavirus pandemic are still being asked to pay dues or agency fees to UNITE HERE or any of its affiliates?

3. Have you made any recommendation to unions under the umbrella of UNITE HERE about whether to suspend or continue dues and fees collection from unemployed workers?

4. The nation's unemployment insurance (UI) program is intended to support individuals and families in times of need. If a union is collecting dues from workers who are receiving UI in lieu of a paycheck, then employer and employee tax contributions intended to help jobless workers are instead being used to fund a labor union. This issue is further exacerbated by the recently enacted Coronavirus Aid, Relief, and Economic Security Act, which added an additional $600 per week from federal taxpayers to all unemployment checks. Do you believe it is appropriate that taxpayer dollars from the UI program be used to pay union dues rather than pay for everyday living expenses like food and housing?

5. How many members of UNITE HERE or its affiliate unions are employed and currently being paid by companies receiving federal loans, created by recently enacted coronavirus relief legislation?

6. Do the wages of these individuals mentioned above, which are temporarily being
subsidized by American taxpayers, have union dues or agency fees deducted from them through dues checkoff?

7. Do you think it is appropriate to use the hard-earned tax dollars of struggling Americans to support the operation of a labor union, including activities unrelated to collective bargaining, rather than temporarily help fund the wages of American workers, as Congress intended?
The letter notes that other unions have volunteered to suspend dues payments during the coronavirus crisis, and urges the president of Unite Here "to direct all unions affiliated with UNITE HERE to stop collecting dues and fees from unemployed workers immediately." So far, it doesn't seem like the union is willing to comply.
In times of hardship, union members should be able to look to their union representatives for support. Instead, Local 11 members are left wondering what exactly they're getting in return for their continued dues payments.