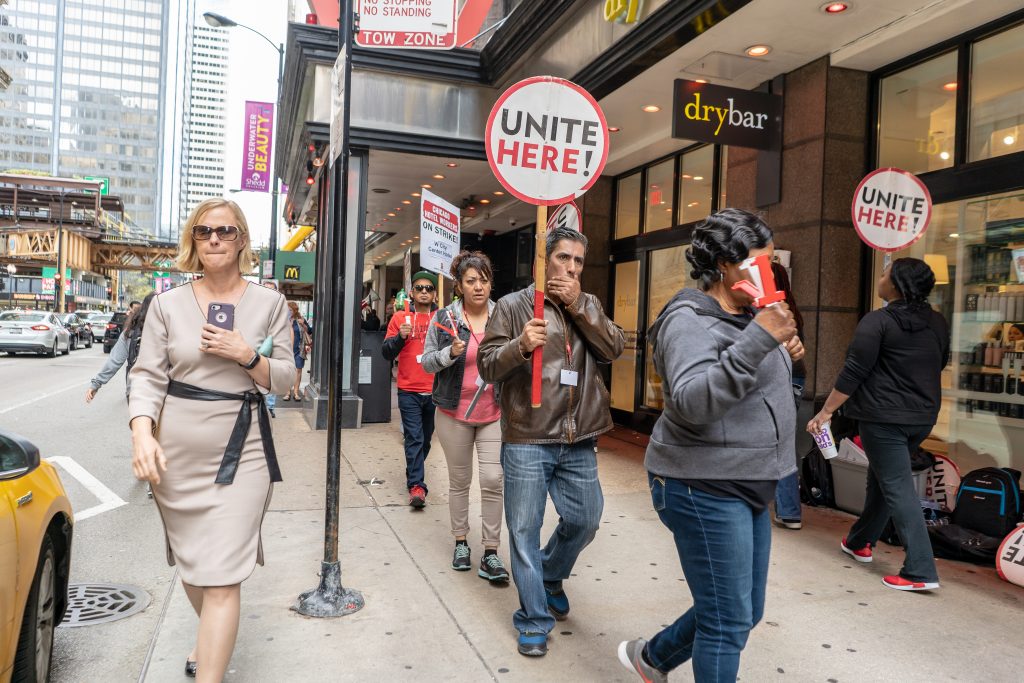 Local 11's Local Embarrassment Goes National
Yesterday, presidential candidates Bernie Sanders and Elizabeth Warren officially snagged an 
endorsement
 from Unite Here Local 11 via union co-president Ada Briceño. Warren
 tweeted 
about the union's dedication to "dignity on the job," and Sanders commended the union's 
commitment 
to "restoring workers' rights."
But both candidates might have their bubble burst by an article in the Washington Free Beacon that highlights Briceño's track record of worker abuse:
UNITE HERE was forced to pay nearly $1 million to settle a 2003 lawsuit alleging that Briceño discriminated against workers based on their race and age. Briceño referred to non-Hispanic employees as "gringos" and disparaged their medical conditions, according to the suit. She also targeted older union workers, telling a union vice president, "I'm going to fire these f—ing old ladies, and we can get someone else for less money." She described employees who were fired as "old and slow and time to go." A California appeals court rejected the union's bid to reverse the jury verdict.
Apparently, Unite Here had no response to questions about Briceño's legal history. The article goes on to say Briceño's current candidacy for a spot on the Democratic National Committee is based on a platform of "inclusivity, despite her record of workplace discrimination."
It looks like the union's worst kept secret has finally been outed on the national stage. Hopefully, it's a warning sign for any public-servant aiming to secure an endorsement from Local 11 in the future.
Read the full article here.