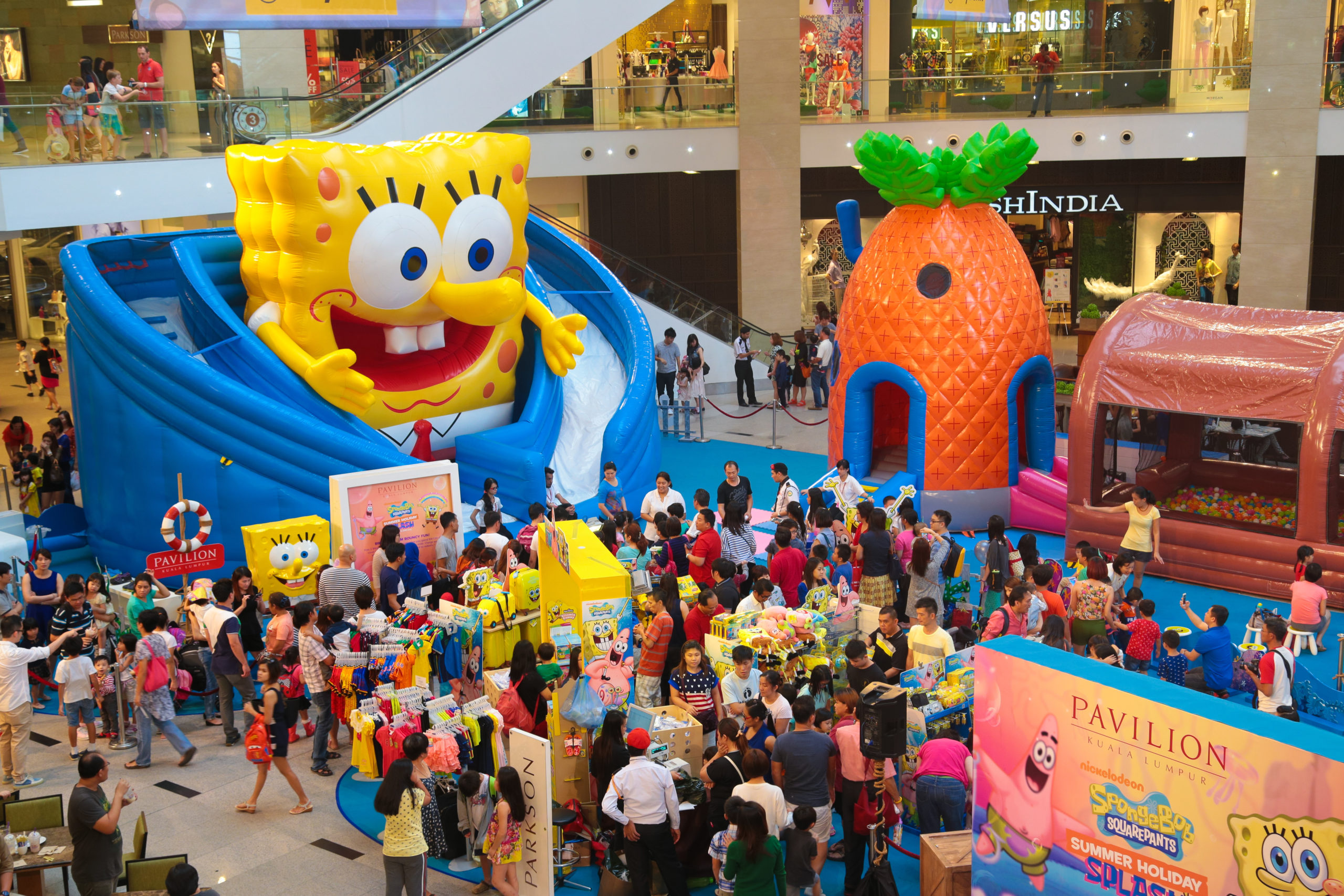 Local 11's Fight to Keep SpongeBob Out of Garden Grove
Last week, the construction of a Nickelodeon Hotel & Resort – complete with SpongeBob themed pool and water slide – was approved in Garden Grove, California. Many in the city are excited about the cartoon-themed hotel – and its promise to buoy tourism, especially following the pandemic. But there's one notable dissenter: Unite Here Local 11.
The union has been fighting against the hotel development for months. When the Garden Grove Planning Commission recommended the project for approval back in July, the union filed an appeal. Local 11 raised issues under the California Environmental Quality Act (CEQA).

Opposing new development projects across the state is par for the course for Local 11, a union that frequently weaponizes CEQA against hotels that won't play ball with it. But Local 11's hypocrisy when it comes to its development agenda runs deep: Eyes On 11 recently covered how Kurt Petersen, one of Local 11's co-presidents, lives in a neighborhood zoned to prevent new multi-family development projects (exactly the kind the union argued Garden Grove so desperately needs).
The development is "expected to create 600-700 construction jobs plus 300-400 permanent hotel jobs and another 200 temporary hotel jobs." That's not to mention the increase in tourism that could boost the entire city, especially drawing in families with young children. A city analysis found that the project would generate "approximately $236 million in various taxes and generate more business for Garden Grove's hotel corridor, pumping more than $1.75 billion into the city's economy and another $2 billion to the region over a 30-year period."
The Garden Grove City Council as well as the neighborhood association praised the "historic" project. Councilmember Kim Ngyuen summed it up by saying, "I can't decide what I'm more excited about — to have SpongeBob or to have local jobs." Apparently, Local 11 is excited about neither.
As we've seen with the union's past crusades against hotel developments, it's less about bogus environmental concerns and more about the union's agenda. More likely, the union's real problem is that the developer hasn't made a deal that would allow Local 11 to organize future hotel workers and extract dues payments from them.
Local 11 wants SpongeBob to stay in his pineapple under the sea, even if it costs the city hundreds of jobs. Once again, it appears the union is looking out for its own interests ahead of workers.