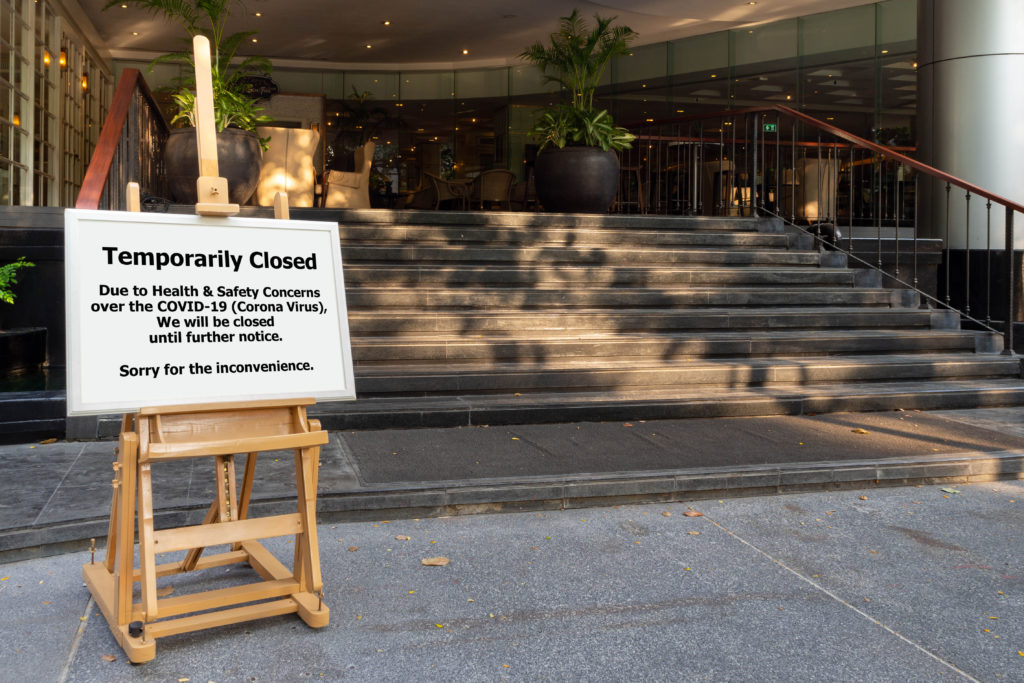 Local 11 Promotes In-Person Canvassing While Fighting To Keep Hotels Closed
Unite Here Local 11 has been sending mixed messages about its stance on the coronavirus pandemic for months. Apparently for the union, it's unsafe to get its own members back to work — despite thorough guidelines put forth by the Los Angeles County Department of Health and numerous safety measures developed with Governor Newsom's Office of Emergency Services and California's Department of Public Health. But when it comes to sending volunteers out to campaign in-person, that's another story.
As early as July, Local 11 started deploying door-to-door canvassers. According to one recent report, "In Arizona, Nevada, Florida, and Pennsylvania, UNITE HERE members are pounding the pavement. In many places, they're among the few or even the only union activists to be going door-to-door."
Meanwhile, the union has fought to keep hotels closed in California — despite the fact that the majority of its members are hospitality workers who have been unemployed since the start of the pandemic. In June, Local 11 sent a letter to the County of Los Angeles Board of Supervisors asking the Board to "immediately pause the reopening of hotels for tourism and leisure travel." Local 11's main gripe was that its "input" wasn't sought.
The union demanded hotels remain closed despite LA County's best guidelines for health and safety. These safety protocols included a checklist that covered everything from mandating that "six feet between employees can be maintained in break rooms," to requiring that all employees that come in contact with other employees or guests are "offered, at no cost, a cloth face covering." The plan also encouraged temperature checks at all lodging locations, and provided guidelines for reporting COVID-19 infections to the Department of Public Health. Clear instructions on cleaning and safety were also provided for area hotels by the California Hotel and Lodging Association, helping employers protect both workers and guests.
The union is likely following similar safety measures to keep canvassers safe while they campaign in-person. Apparently, these precautions work for the union's campaign volunteers, but not hotel workers. It begs the question: What's more important to Local 11, its members — or its political agenda?