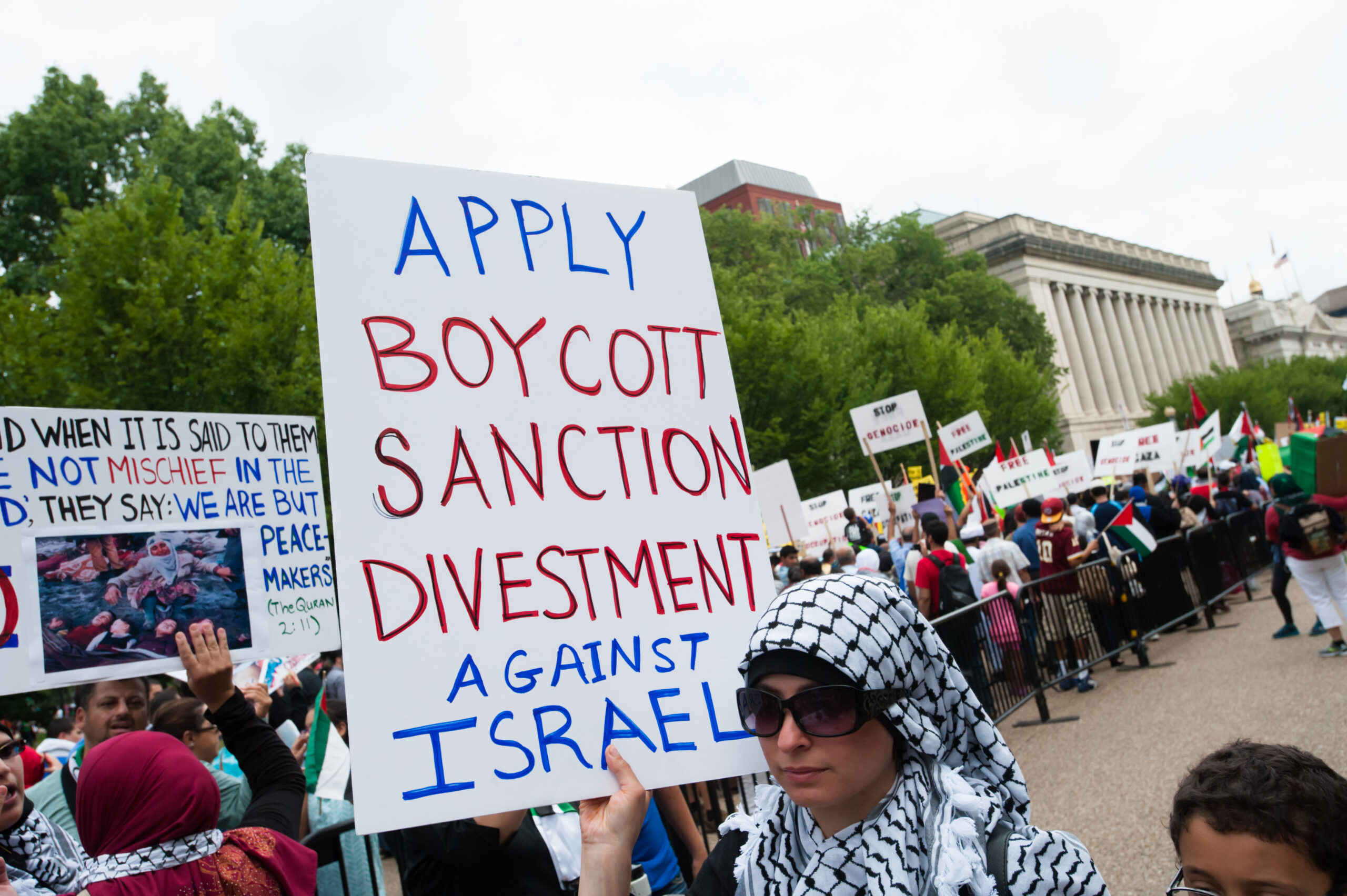 Is Local 11 Backing an Anti-Israel Candidate for City Council?
The Los Angeles arm of the Democratic Socialists of America (DSA-LA) – long time allies of Unite Here Local 11 – has been a concern for Jewish organizations in the area for years. The DSA openly supports anti-Israel policies and politicians. In the upcoming election for Los Angeles City Council, the group endorsed Local 11 organizer Hugo Soto-Martinez.
The DSA requires any candidate seeking its backing to fill out a questionnaire that "asks the candidates if they back the Boycott, Divestment, Sanctions (BDS) movement, a boycott of 'education trips' to Israel for elected officials and 'urging banks, municipal councils, churches, pension funds, and universities to withdraw investments from the State of Israel and all Israeli international companies that sustain Israeli apartheid.'" Notably, no other countries are mentioned in the survey.
When Soto-Martinez filled out his questionnaire, he readily agreed to backing such a boycott.
In May, the Israeli-American Civic Action Network (ICAN) released a statement opposing Soto-Martinez for City Council: "Israelis own, run, or operate many small businesses and companies in Los Angeles. This singling-out on the basis of national origin not only violates California's anti-discrimination laws but is dangerous incitement…Soto-Martinez's extreme views facilitate precisely this kind of dangerous racism." It went on to suggest Soto-Martinez could not claim to support minorities and people of color while holding these harmful views on Israel and Israelis living in Los Angeles.
Simon Wiesenthal Center also decried Soto-Martinez' involvement with the DSA-LA: "When someone seeking election to a post where he would be impacting on all citizens of Los Angeles, endorses extremist anti-peace boycotts of the Jewish State, we must protest."
As for Local 11, Soto-Martinez happens to be the former head of the union – you can bet it came out and endorsed him for City Council. His ties with the DSA-LA and his anti-Israel stance don't seem to be an issue for Local 11. Not surprising, considering the DSA-LA has come out to support Local 11's hotel boycotts in addition to overlapping with the union on several other issues.