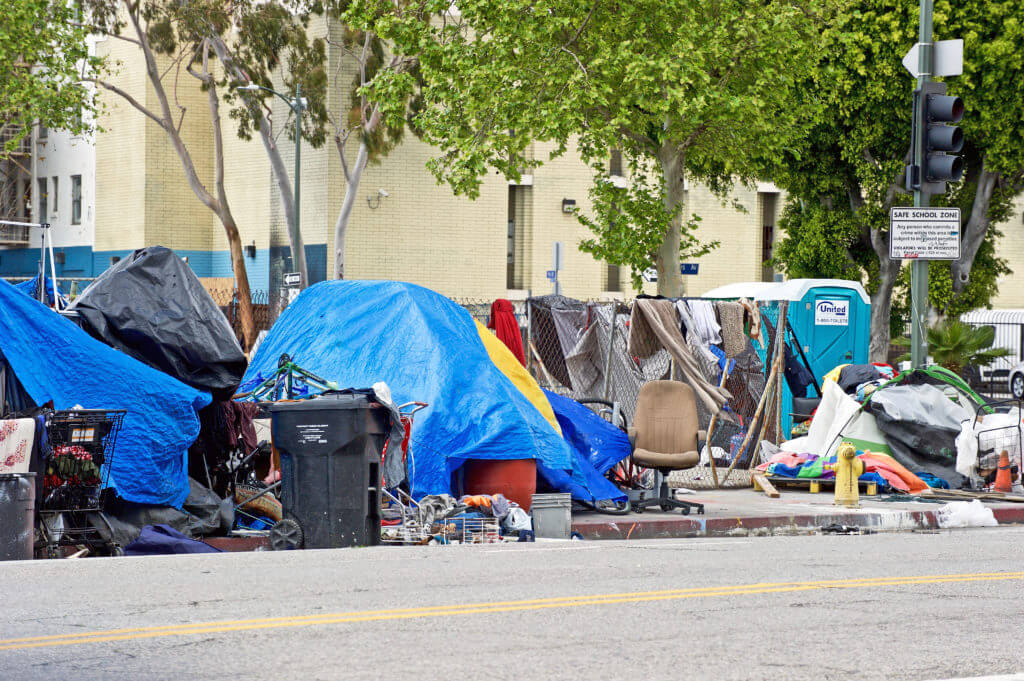 Hotel Workers Reject Local 11-Backed Ordinance, Cite Safety Concerns
Local 11's latest push to re-purpose Los Angeles hotels into homeless shelters had hotel workers up in arms.
On August 5th, the Los Angeles City Council rejected the union-backed "Responsible Hotel Ordinance" that would require hotels in the city to "give empty hotel rooms to [the] homeless." The measure was blocked almost unanimously – by an 11 to one vote. It will still appear as a public referendum in the 2024 election.
The controversial ordinance was the brainchild of Local 11. The union argued it was a "common-sense solution" to the city's homeless crisis. One Local 11 organizer even downplayed concerns about the policy, proclaiming fears of any potential "danger" associated with housing the homeless in area hotels were based on "myth."
Actual hotel workers disagree. At a public hearing for the bill, one night auditor at the Beverly Hills Marriott warned, "Without having a clearly defined support from policing and mental services, there's no way that I think that this is something that we should be able to do." He experienced homelessness himself and knew firsthand how "chaotic" shelters can be, even with 24-hour security. A hotel manager stated, "People are not going to feel safe. My staff is not going to feel safe." The owner of Los Angeles' Hampton Inn Suites described his staff as "absolutely scared" and fearful about "their lives and their safety."
The ordinance could impact hotels far beyond simply endangering staff. An executive at an insurance provider cautioned rates for hotels that are subject to the mandatory ordinance could increase by "four to five times." In some cases, he stated insurance providers would simply "pull coverage" entirely. That means, tourists could face significantly more expensive hotel rooms. In other cases, hotels may have to close entirely if they can't shoulder the added cost.
Local 11's support for the ordinance is especially hypocritical, considering the union's years-long push to mandate panic buttons for hotel staff, arguing they were necessary for worker safety. But if Local 11 is so acutely concerned about safe working conditions for its members, why is it quarterbacking a measure that hotel workers themselves believe is too dangerous?
Thankfully, Los Angeles has rejected the union's latest bad idea – at least for now. The Los Angeles Daily News editorial board has already come out against the future ballot measure on this misguided policy: "Seeking to use the force of government to harass and harm the companies across the bargaining table is an abuse of the initiative process. Voters should say no."